From 1 to 3 December, the port of Marseille hosted the boarding of vehicles that will participate in the Dakar Rally 2021, scheduled in Saudi Arabia from 3 to 15 January. Among these vehicles also the motorbike of our Angelo Pedemonte, sponsored by FPS Automation.
679 vehicles, plus 8 helicopters and 15 containers was in Marseille port. Angelo tells us that the boarding took place in the best way, with a record timing. "Fortunately, the administrative procedures and access to the boarding areas turned out to be very fast, so much so that at 10.30 we were already on the way back". Now he is anxiously awaiting an important piece of clothing that is to arrive, the air bag jacket, we count on Alpinestars' efficiency.
Episode 2 – The Dakar 2021 route
Episode 1 – FPS Automation at the Dakar Rally 2021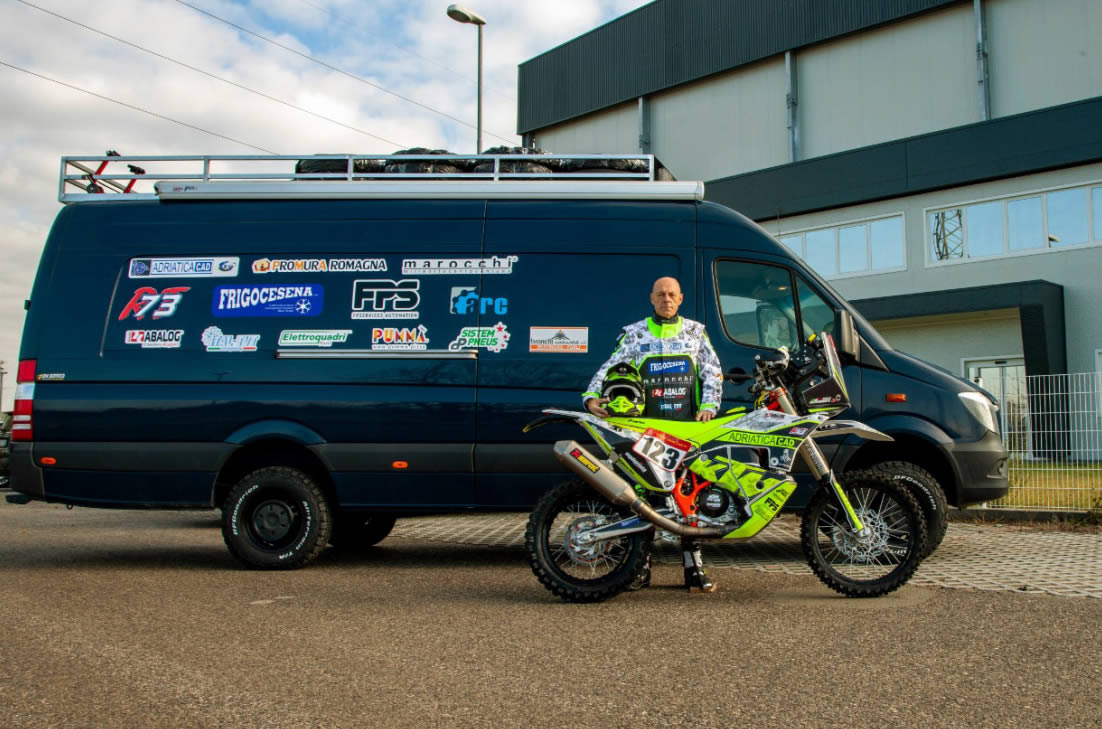 Safety during the race
The jacket
Many, too many were the falls from motorcycles and quads that proved fatal, such as that of the last edition that took away the expert Paulo Gonçalves, fortunately this year the airbag jacket will be mandatory, an accessory already used in MotoGP which will surely avoid other dramas. Here is a demonstration video of how this important "lifesaver" is made.
The ERTF
The ERTF is an important mandatory accessory, the navigation screen indicates the directions to follow, at 800 meters from the waypoint the arrow also appears indicating the direction to take, calculates the total and partial distances, indicates the maximum authorized speed to guarantee the safety of competitors, includes the very useful sentinel to ensure safe overtaking, when the rider presses the button, an overtaking acoustic signal is transmitted within a radius of 150 meters, also has a very useful function to prevent accidents, if a motorcyclist is in a dangerous situation with the risk of not being seen, pressing the two blue arrows simultaneously transmits an alarm that can be heard up to 500 meters. For the organization it is a secure link with every competitor and obviously valid also for the purposes of the classification.