FPS Automation lands in Qatar! Thanks to the new partnership with Kommerling Gresini Moto3 Team for the 2019 world championship, our insignia is going to be seen all over the world. In fact, for the very first time in our 16 years long history our corporate branding is moving fast not only in the technology industry, in which we express our leadership increasingly, but also in the fastest and most celebrated motorbike world.
So in 2019, starting this weekend in Qatar, we race together with champion Fausto Gresini's team on board of his two new Honda NSF250RW ridden by young racers: the quick and experienced Gabriel Rodrigo and the up-and-coming Riccardo Rossi.
The new Kommerling-sponsored Honda NSF250RW reveals itself as a new, captivating livery design with a series of technical improvements under the white and blue fairings. A bike that is, on paper, as competitive as ever. Precisely as we work everyday for a better tomorrow.
After the encouraging results of preseasonal tests, Rodrigo and Rossi are right now in Locali circuit ready for the beginning of the Moto3 world championship.
"This is the most important season of my career and I'm super motivated. I feel we can do great things together and I hope results will be on our side in what is going to be an exciting year. Winning the title is something that has always been on my mind", Rodrigo says. "The goal for my 2019 is clear: I want to improve on the bike and learn from the team, while trying to get the Rookie of the Year award", Rossi speaks.
"This 2019 has a very peculiar flavour – team manager Fausto Gresini confirms -. It will all be new but passion, determination and motivation will stay the same as they've been for the last 20 years. We've got riders of great talent, a beautiful and competitive Honda bike and new sponsors that joined our project".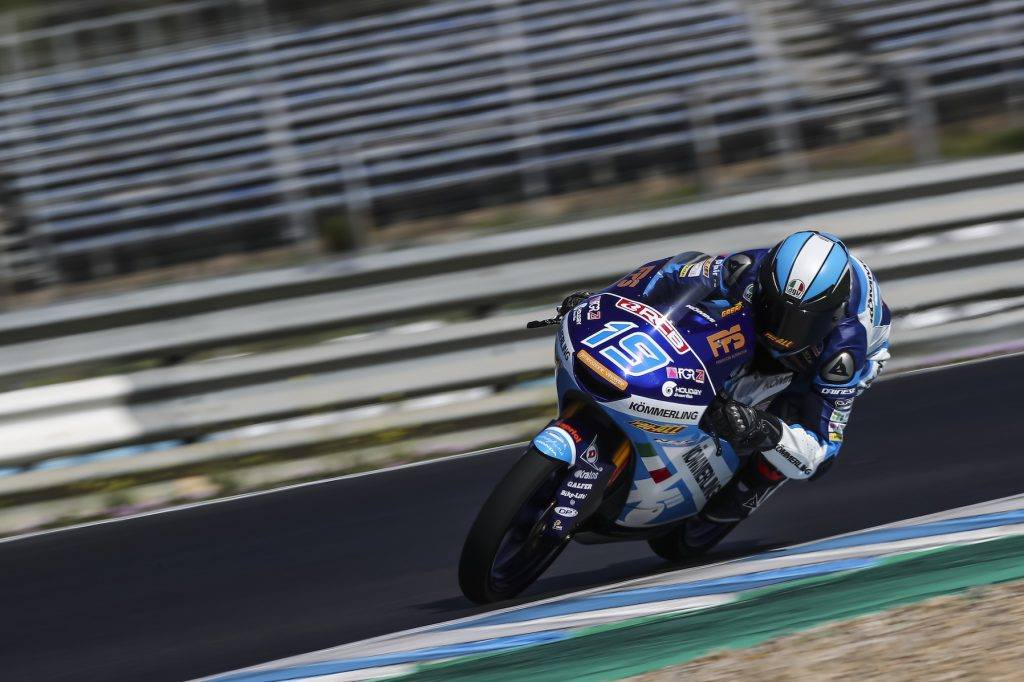 Moto3 world championship calendar
GP Qatar: March, 10th
GP Argentina: March, 31st
GP Usa: April, 14th
GP Spain: May, 5th
GP France: May, 19th
GP Italy: June, 2nd
GP Catalunya: June, 16th
GP Netherlands: June, 30th
GP Germany: luglio, 7th
GP Czech Republic: August, 4th
GP Austria: August, 11st
GP Great Britain: August, 25th
GP San Marino: September, 15th
GP Aragon: September, 22nd
GP Thailand: October, 6th
GP Japan: October, 20th
GP Australia: October, 27th
GP Malaysia: November, 3rd
GP Comunitat Valenciana: November, 17th